This May, two women-centric companies are offering you the opportunity to be a winner#8212;or be a judge! With these contests from VaVaVroom and Garage-Girls, you could take home a brand-new riding jacket or help one deserving woman get the bike of her dreams.
VaVaVroom#8217;s Riding Jacket Sweepstakes
Earlier this month we told you about
VaVaVroom#8217;s new 1.0 Riding Jacket
, the very first riding jacket offered by the women#8217;s motorcycle and scooter apparel company. Now VaVaVroom wants to know what you think#8212;and as incentive for your opinion, they#8217;re offering up not one but two of these jackets designed for women by women.
The VaVaVroom motorcycle and scooter riding jacket sweepstakes runs from May 17 to June 7. To enter, simply visit
VaVaVroom#8217;s Facebook page
and answer the following question in 50 words or less: #8232;"What is your favorite feature of the new VaVaVroom 1.0 Motorcycle and Scooter Riding Jacket and why?"#8232;#8232;
After submitting your answer, you#8217;ll automatically be entered into the weekly sweepstakes for the VaVaVroom 1.0 Riding Jacket. And because two jackets are better than one, contest winners will receive two jackets#8212;one for themselves and one for a lucky friend. Three weekly prizes will be awarded on May 25, June 1 and June 8. Winners will be chosen at random.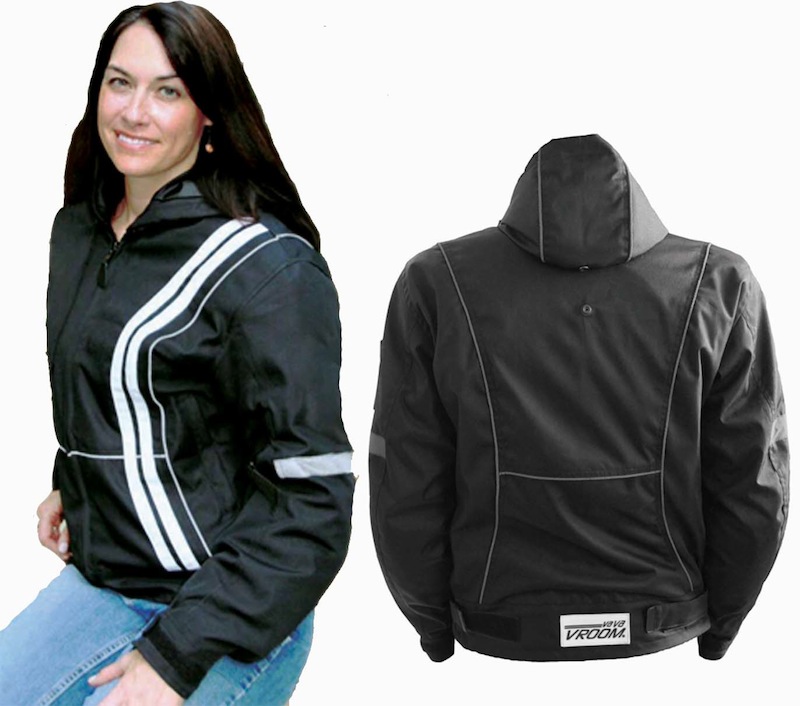 Women can see and try on the new 1.0 Motorcycle and Scooter Riding Jacket at VaVaVroom dealers and upcoming events that can be found on the VaVaVroom Web site.
In addition to giving away several jackets in exchange for your feedback, the company is raising money for a great cause by encouraging customers to "Shop to Save a Life." During the month of May, VaVaVroom will donate 10 percent of online motorcycle jacket sales to
Riders for Health
. And dont forget that VaVaVroom is offering 20 percent off to WRN readers in May to celebrate Women Riders Month. Use code WRN20 at checkout to receive the discount.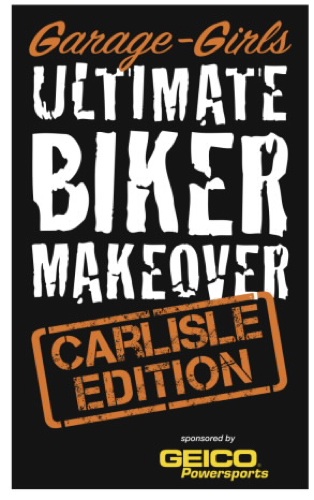 Garage-Girls Ultimate Makeover: Who Will Be the Winner?
Every year, Garage-Girls rewards one deserving motorcyclist with a complete motorcycle overhaul with its Ultimate Biker Makeover. We announced the
official call for entries
back in March, and now it#8217;s time to pick a winner.
At the start of its Ultimate Biker Makeover, Garage-Girls invited contestants to submit a 600-word essay describing why their bike was in need of a transformation. Judges from Garage-Girls and Carlisle Events have narrowed down entries to the final four. The finalists include a woman with an inspiring weight loss story, a grandmother raising her grandson on her own, a woman who#8217;s determined to win her battle with diabetes, and a woman who#8217;s sacrificed everything for her family and is finally ready to do something for herself.
Who most deserves to win the Ultimate Biker Makeover? You decide! The public can vote on this year#8217;s winner right on the Garage-Girls Web site. One grand-prize winner will win the Ultimate Biker Makeover, and two additional winners will win a Rider Makeover that includes all-new gear and accessories. Voting ends and winners will be announced on June 15.
To vote for the winner of the Ultimate Biker Makeover, visit Garage-Girls.com.
Related Articles