If you#8217;re a regular reader of Women Riders Now, you#8217;re familiar with our sparkly contributor Diva Amy, who writes our #8220;Blingin#8217; With Diva Amy#8221; column. Last year, Amy and some friends formed the Diamond Posse, a riding group that raises money for charities. For 2011, the Diamond Posse is partnering with Dogs For Deaf and Disabled Americans (NEADS) and their Canines for Combat Veterans Program, a nonprofit organization that trains service dogs for disabled veterans and others in need.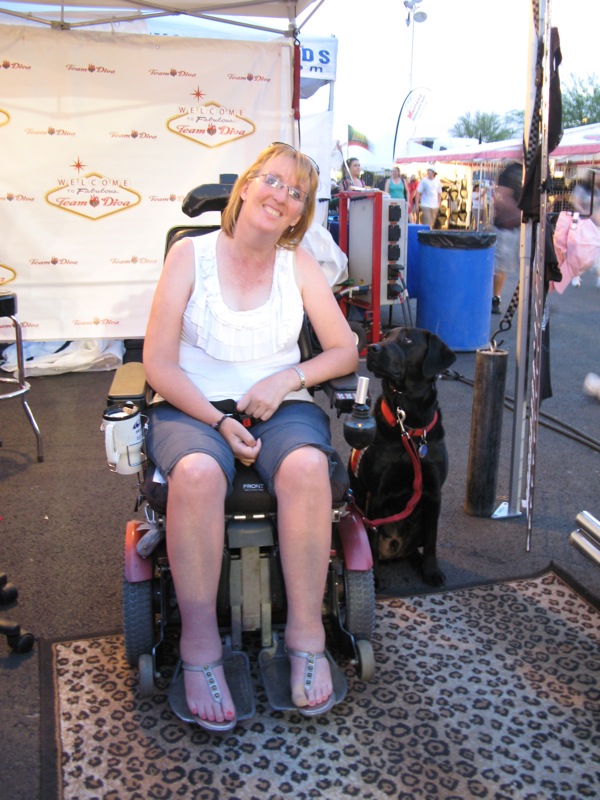 The Diamond Posse hopes to raise enough money to donate a service dog to veteran in need of assistance. It costs $20,000 to train a dog to act as a companion for a disabled person, so the group#8217;s goal is to raise $20,000. They plan to do charity events, including their 2011 ride starting on September 11. Riders are invited to join the Diamond Posse as they head out from four different cities#8212;Milwaukee, Wis.; Park City, Utah; Dallas, Texas; and Boston, Mass.#8212;and head for Gail#8217;s Harley-Davidson in Kansas City, Mo., to participate in the dealership#8217;s September 11 Tribute Rally.
| | |
| --- | --- |
| Chance is a black lab able to pick things off the floor for Rachel, hand her the phone, and perform other simple tasks she can no longer do as a result of having MS. | NEADS was established in 1976 and has trained more than 1,300 assistance dogs. Visit NEADS.org for more info. |
The women will arrive in four separate waves on Saturday, Sept. 10, with each group saying thank you for the privilege of riding free. Riders can sign up to ride with the Diamond Posse as a #8220;crew member#8221; and donate to their cause at DiamondPosse.us.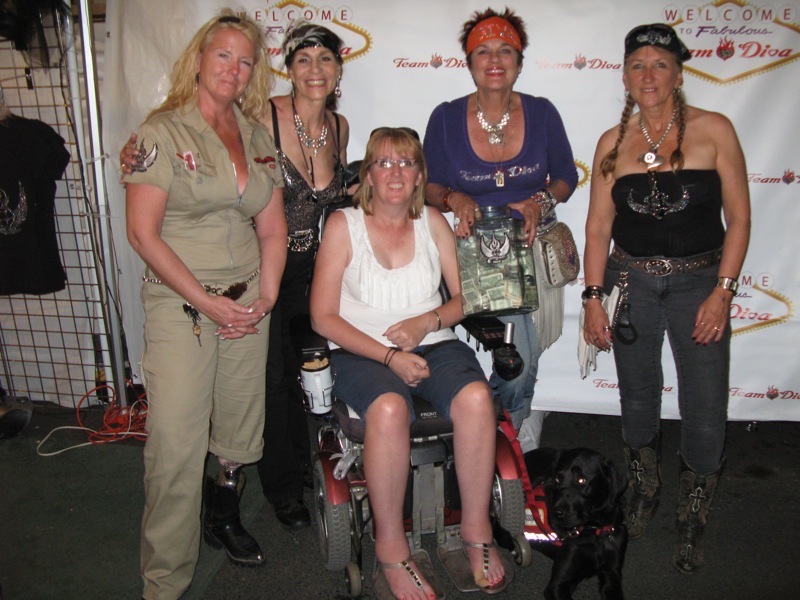 To read the history behind the Diamond Posse and how Diva Amy realized a dream come true in riding for a cause, read her latest column here.
Related Articles
WRNs Diva Amy Rides With Diamond Posse
Blingin With Diva Amy: Making Your Dream Ride a Reality