In 2006, the AMA International Women amp; Motorcycling Conference was held in July 2006 in Athens, Georgia. This event attracted more than 900 women from around the world. In 2009, the event was again held, this time in Keystone, Colorado.
Solitude Ranch Communications, the parent company of Women Riders Now, produced a 23-minute DVD covering all aspects of the 2006 Athens event from the people, the demo rides, and the vendors. If you did not attend the event, you can see all that you missed with this DVD. It makes a wonderful commemorative item. No video of the 2009 event was produced.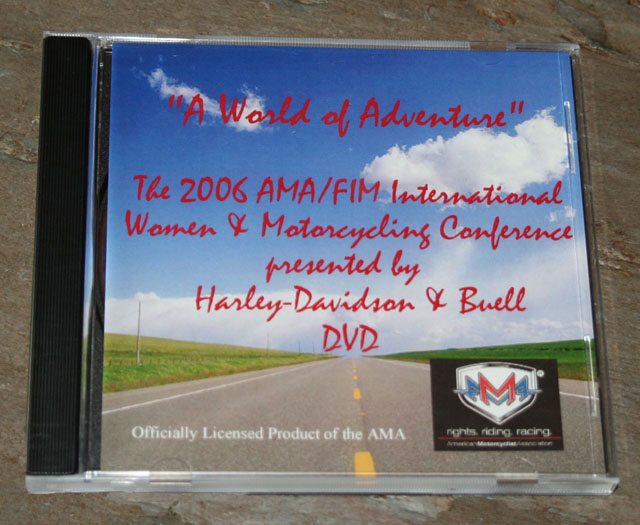 The price of the DVD is $15. This includes shipping and handling. If you missed either the 2006 or the 2009 conference, youll want to get a copy of this DVD to check out what goes on at these conferences. This DVD gives you a good overview of the entire conference and what to expect at the next one.
To order your copy, please send a $15 check made out to Solitude Ranch Communications, and mail it to: Solitude Ranch Communications, P.O. Box 435, Emigrant, MT 59027. If you wish to call for any reason, our phone number is 406.333.4491. We are not accepting credit cards at this time. Your DVD will be shipped first class mail within 7 to 14 days.
This is an officially licensed product of the AMA, and can only be ordered from Women Riders Now.