To prove age and adventure arent mutually exclusive, two 70+ year-old lifelong motorcycle enthusiasts are tackling the 3,400-mile, coast-to-coast Lincoln Highway. Their goal is to spread the message that growing old doesnt mean sacrificing what you love; you just need to adjust your equipment a bit.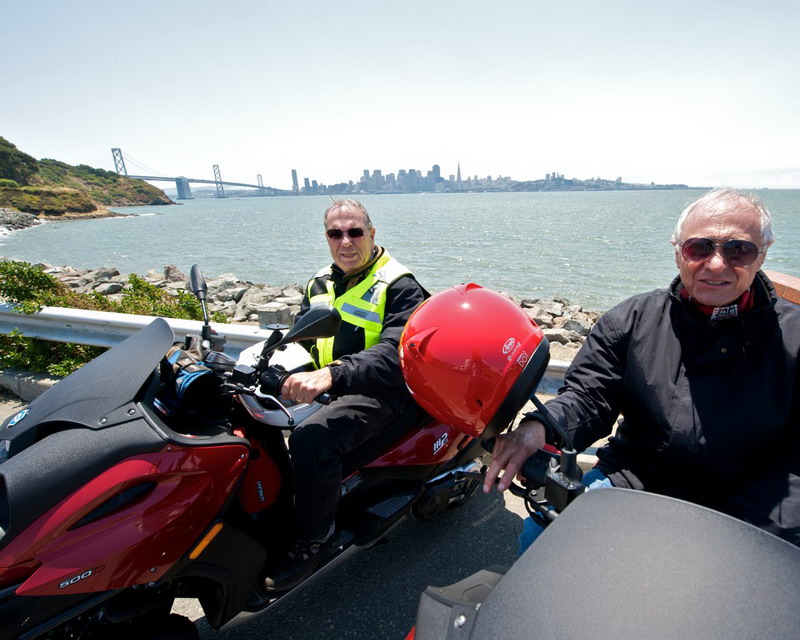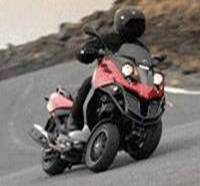 Buddy Rosenbaum and Bob Chase are riding on Piaggio MP3 scooters because they feel they are fuel efficient (53 to 55 mpg), fast (top speed 92 mph), fun (leans up to 40 degrees like a sports bike) and stable with their three-wheel design. For older riders, the three-wheeled scooters with two wheels in front and one in back, provide an option for enjoying one of lifes greatest pleasures well beyond their retirement years.
They were the first to ride across Russia after the fall of the Berlin Wall. Theyve ridden in Kashmir on the worlds highest-altitude road, above the Arctic Circle, on the Equator and at the tip of Africa. Buddy and Bob are the poster boys for todays fit, active, high-energy "mature" adults who dont want to give up a thing – especially riding.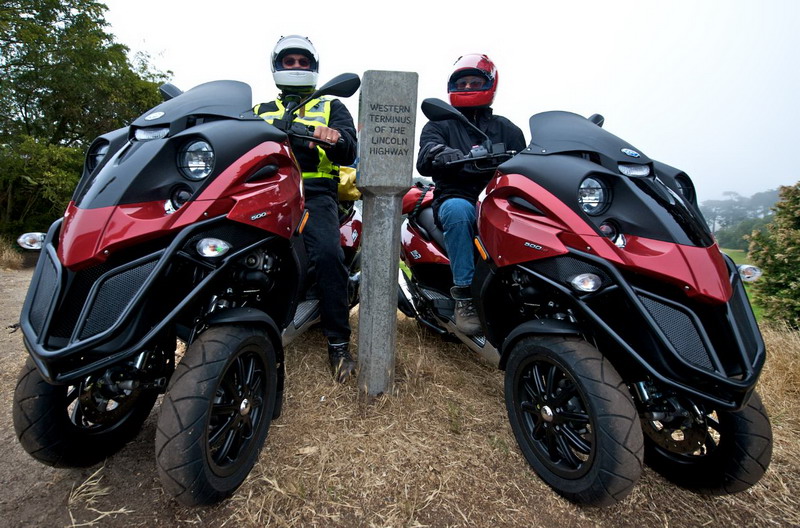 "Getting older shouldnt keep you from doing the things you really love," says 71-year-old Buddy. His philosophy about aging focuses on making adjustments to accommodate age and physical capabilities, not giving up a sport or activity because of age-related realities, such as loss of muscle mass or strength. "Bob and I have spent the past few decades on two wheels, exploring every corner of the globe, and we plan to spend the next few doing exactly that but on three wheels," says Rosenbaum.
Buddy, a retired industrial psychologist and academic, and Bob, a semi-retired industrial business leader, dont just have passports that rival those of international diplomats, they have the energy and fitness factor required to log thousands of miles and challenging terrain annually. As they approached their 70s, however, their heavy sport touring bikes became a bit tougher to handle, hence their reason for choosing the scooters.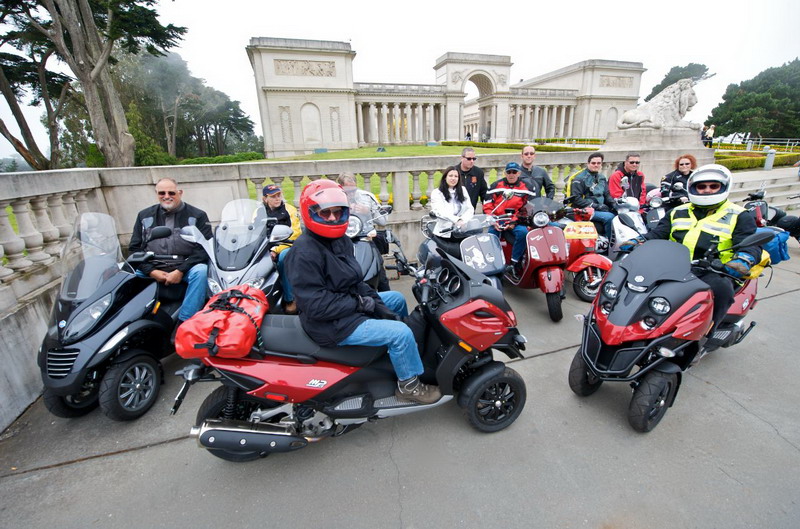 The pair are scheduled to reach the official terminus of the Lincoln Highway at Times Square in New York City on July 14. You can monitor their progress by visiting PiaggioUSA.com. Real-time reports and images from the road are being pinpointed within the route map and continually updated as the riders journey eastward.
Related Articles
WRN Review of Piaggio MP3 250cc